Real Madrid proved powerless to recall Gareth Bale this summer due to unexpected reasons.
After winning the La Liga championship, coach Zinedine Zidane is starting to purify the squad. The Bernabeu home team has goals on the transfer market but they have to sell more players to have the financial potential to pursue.
In fact, Real can easily solve all financial problems if they sell Gareth Bale to a big team, but many sources say Real is giving up with this deal, because the salary amounted to 380,000 euro / week of this player too high compared to the current situation.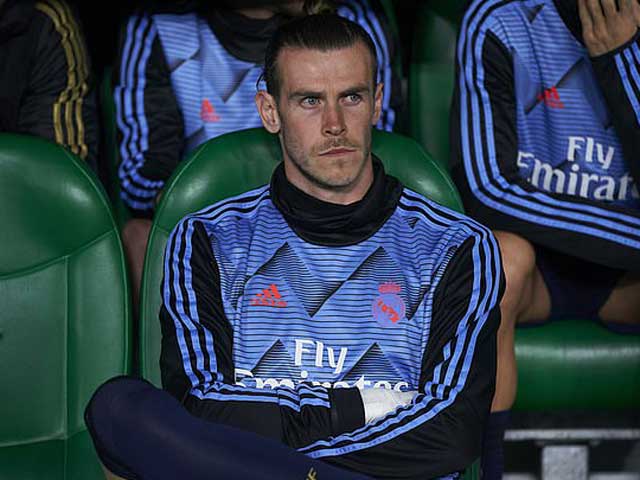 According to Spanish media, Borja Mayoral, Oscar Rodriguez, Mariano Diaz and Sergio Reguilon are expected to leave the Bernabeu this summer in exchange for a projected revenue of around 90 million euros. The money will be reinvested in the signing of midfielder Dayot Upamecano (RB Leipzig), midfielder Donny van de Beek (Ajax) and young talent Eduardo Camavinga (Rennes).
Earlier, Real had moved to push a category of young stars. Defender Achraf Hakimi arrived at Inter Milan for € 35 million after a two-year loan at Dortmund, while Javi Sanchez reached an agreement to Real Valladolid.
Another one is 23-year-old striker Borja Mayoral will not be retained although he had 31 appearances for Real and scored 7 goals. In the past two seasons, Mayoral has been on loan at Levante. Valencia and Lazio have been linked with Mayoral but AS said Villarreal would likely be the team to get the striker's signature.
In the context of Luka Jovic is still given one more season to prove himself, 26-year-old striker Mariano Diaz will be sold. However, in fact Mariano does not seem to want to leave. Real's efforts to push Diaz away last summer and January of this year were unsuccessful.