Real Madrid midfielder Gareth Bale has recently revealed to the Welsh coach that he will continue to stay with the Bernabeu team.
Gareth Bale midfielder had a private talk with Wales coach Ryan Giggs about his future plans. As revealed by the Mirror, Bale wants to continue to stick with Real Madrid for at least one more season. The 31-year-old star has only been brought on 20 times by coach Zinedine Zidane this season, but he still wants to continue to give the Bernabeu team.
Bale still has 2 years of contract with new champion La Liga this season. At the same time, with a salary of more than £ 600,000 / week (before taxes), the former Tottenham star can be completely satisfied with the current regime. However, this is not a good news for Real Madrid. Bale has long been considered a "surplus" at the Spanish Royal team.
The star born in 1989 did not receive the trust of coach Zinedine Zidane and his future was very uncertain when the French teacher wanted to reduce the team salary fund in the context of the disease. After admitting to wanting to sell Gareth Bale, many clubs contacted Real about the Welsh star's case.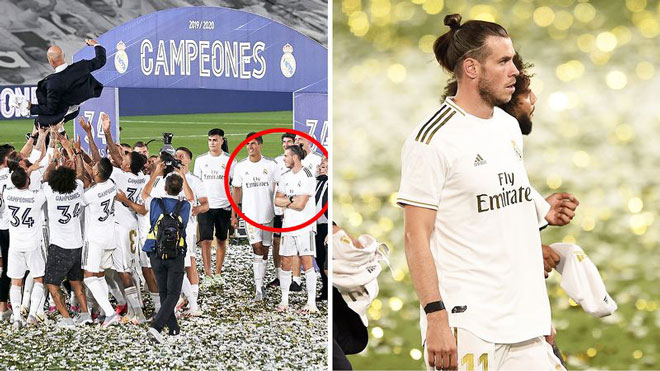 Even Jiangsu Suning, the club that is playing in the Chinese league, is willing to give Bale a higher salary, around £ 800,000 a week to make the attacking midfielder one of the paid footballers. The highest salary in the world.
However, Bale's representative refused to make the offer on behalf of his client. The 31-year-old star wants a berth to match his name and if he has to leave the Bernabeu, the next team the player wants to wear must have the same brand as Real Madrid.
The deadlock in pushing Bale out of the team made Real leaders forced to consider the possibility of lending this player. If still unable to find a common voice on the terms of the individual, it is likely that Gareth Bale will continue to crotch pants on the Real bench next season.